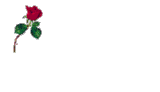 WE MISS YOU TRAVIS. LOVE MOM, DAD, ALEXIS AND NICK.
JUNE 2008.




I Heard My Son
Last night while I was trying to sleep,
My son's voice I did hear.
I opened my eyes and looked around
But he did not appear.
He said, "Mom you've got to listen,
You've got to understand.
God didn't take me from you, Mom
He only took my hand.
When I called out in pain that night,
The instant that I died,
He reached down and took my hand,
And pulled me to His side.
He pulled me up and saved me
From the misery and pain
My body was hurt so badly inside,
I could never be the same.
My search is really over now,


I've found happiness within,
All the answers to my empty dreams
And all that might have been.
I love you and miss you so,
And I'll always be nearby.
My body's gone forever,
But my spirit will never die!
And so, you must go now,
Live one day at a time.
Just understand
God did not take me from you,
He only took my hand.

author unkown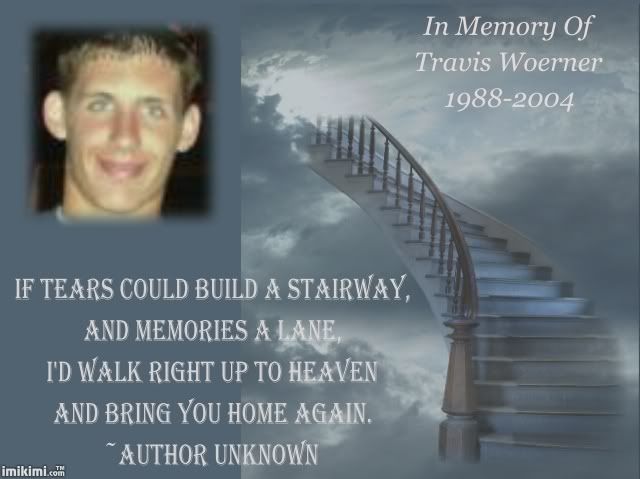 Coach Tony Dungy of the Indianapolis Coach Spoke at the teen forum in Hamilton County on May 20, 2008. He spoke about teens making good choices. He lost his 18 year old son due to suicide.


HAPPY 20TH BIRTHDAY IN HEAVEN.

Trust in the Lord with all of your heart, and lean not on your own understanding. Proverbs 3:5







YOU DIDN'T GO ALONE

You never said I'm leaving
You never said goodbye
You were gone before I knew it,
And only God knew why
A million times I needed you,
A million times I cried
If love alone could have saved you,
You never would have died
In life I loved you dearly
In death I love you still
In my heart you hold a place,
That no one could ever fill
It broke my heart to lose you,
But you didn't go alone
For all my love went with you,
The day God took you home.

-Author Unknown

















TRAVIS SCOTT WOERNER



Travis Woerner was born on May 12, 1988 . He was a wonderful sweet baby. At the age of two he started his love for basketball. He also liked to hit a baseball. When he was 4 he began Karate which helped him focus and learn to do Karate. He also loved sparing. This helped him later on to be fearless in football. He loved to tackle. In kindergarten, Travis played T-ball, basketball and soccer plus his Karate. He played three sports from the time he was 5 until he died. His greatest passion was football. He played running back, full back, tight end and later on the line and then center. He worked so hard at his sports. He never gave up and continually trained. When he was in 4th grade he joined the Indians in Westfield . He played up to 60 games in a summer. He also swam on the Village farms swim team each summer from age 5 to 12 . He was so devoted to his life of sports. He also made good friends along the way. His friends from Kindergarten stayed by his side his whole life. He made new friends along the way. He had no enemies. He liked talk to girls. He was a good listener and quite the charmer. He had such beautiful blue eyes and a silly smile. The girls loved his personality. He was so easygoing like a big teddy bear. He loved his family. He loved to go watch the Colts with his Dad and Grandpa. He loved watching the Pacers and I.U. Basketball. He always took it personally when they didn't win the playoffs. When he got his learners permit last May, he couldn't wait to drive with us. We drove around the school parking lot. It was quite scarry as he put the gas on while going around a curve instead of breaking, but finally he got the hang of it. He loved his freedom once he got his license to go and hang out with his friends. These were the times when he became the closest with his friends and they got to see him for how he was. Travis only had his license for 5 months before his death. He was a passenger in a car that hit a steamroller as they got off the exit ramp. He didn't have his seatbelt on and was ejected 60 feet. He sustained trauma to his head and internal injuries along with a broken arm. He lived for five days on the ventilator. The accident was November 13, 2004 . He had some major bleeding in his brain three days after the accident. He had not moved his body at all. The doctors did an emergency craniotomy and removed a clot in his brain. Leaving a skull plate off, some pressure was relieved.. That night they took off the sedation Travis started to move his eyes underneath his lids. I spoke to him and told him we loved him and that all of his friends from Westfield had come to see him. As I watched his eyes, a tear came down his cheek. I knew he heard me. We thought his condition was turning around, but the next morning he had more bleeding in his brain and had a stroke. We got the tragic news that he was going to die. Not only was the initial call from the hospital devastating, the news from the Doctors was heart wrenching. Our oldest son, who we had so many dreams for was dying and there was nothing we could do to protect him and save his life. At 3am on Thursday the 18th, we had to decide to donate his organs and after that take off life support. That was very hard to make that decision. Travis gave his liver to a 52 year old man who had been waiting for a liver for 6 months. His heart valves were used for heart patients and so were his veins in his legs and the skin on his thighs. Part of him lives on. For us it is so unnatural to outlive your children. Life is empty and sad. The grief is unbearable at times. We have to go on for our other children. I hope all Teens learn to make choices that are good. Tell your parents where you are and what you are doing. Wear you seatbelts all of the time and slow down. Life is precious to us. The entire community of Westfield is grieving the Loss of Travis and Kristin. It has been very hard on everyone. May God Bless You.



Lisa, Travis's Mom


VISIT:
TRAVISWOERNER.COM


---

A PRAYER FROM A MOM TO A MOM

I thought of you and closed my eyes
And prayed to God today
I asked "What makes a Mother?"
And I know I heard him say
A Mother has a baby
This we know is true
But, God, can you be a mother
When your baby's not with you?

Yes, you can he replied
With confidence in his voice
I give many women babies
When they leave it is not their choice
Some I send for a lifetime
And others for the day
And some I send to feel your womb
But there's no need to stay.

I just don't understand this God
I want my baby here

He took a breath
and cleared his throat
And then I saw a tear
I wish I could show you
What your child is doing today
If you could see your child smile
With other children and say
"We go to earth to learn our lessons
of love and life and fear
My mommy loved me so much
I got to come straight here
I feel so lucky to have a Mom who had so much love for me
I learned my lessons very quickly
My Mommy set me free.

I miss my Mommy oh so much
But I visit her each day
When she goes to sleep
On her pillows where I lay
I stroke her hair and kiss her cheek
And whisper in her ear
Mommy don't be sad today
I'm your baby and I am here"

So you see my dear sweet one
Your children are okay
Your babies are here in My home
And this is where they'll stay
They'll wait for you with Me
Until your lessons are through
And on the day you come home
they'll be at the gates for you

So now you see
What makes a Mother
It's the feeling in your heart
It's the love you had so much of
Right from the very start
Though some on earth
May not realize
Until their time is done
Remember all the love you have
And know that you are
A Special Mom


TRAVIS WAS THE COLTS #1 FAN




Indianapolis Colts.

2007 Super Bowl

Champions.


Go Colts!!!!!!!!!!!










WESTFIELD SHAMROCK. REMEMBER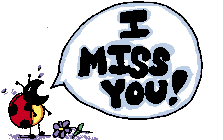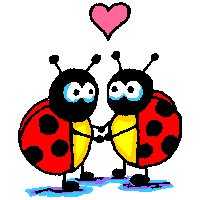 And I Hope You Dance

DANCING WITH GOD

When I meditated on the word Guidance, I kept seeing "dance" at the end of the word.
I remember reading that doing God's will is a lot like dancing.
When two people try to lead, nothing feels right.
The movement doesn't flow with the music,
and everything is quite uncomfortable and jerky.
When one person realizes that, and lets the other lead,
both bodies begin to flow with the music.
One gives gentle cues, perhaps with a nudge to the back
or by pressing Lightly in one direction or another.
It's as if two become one body, moving beautifully.
The dance takes surrender, willingness,
and attentiveness from one person
and gentle guidance and skill from the other.
My eyes drew back to the word Guidance.
When I saw "G": I thought of God, followed by "u" and "i".
"God, "u" and "i" dance."
God, you, and I dance.
As I lowered my head, I became willing to trust
that I would get guidance about my life.
Once again, I became willing to let God lead.

My prayer for you today is that God's blessings
and mercies be upon you on this day and everyday.
May you abide in God as God abides in you.
Dance together with God, trusting God to lead
and to guide you through each season of your life.
YOUR LITTLE SIS
ALEXIS'S SENIOR PICTURE
SHE'S ALL GROWN UP.
CLASS OF 2009





Please Visit
Keep our teens safe.